Nearly 2,000-acre 'knowledge community' and research facility that will cost billions of dollars to build by the end of the century and could create up to 100,000 jobs is beginning to take shape in Gwinnett County , in the Atlanta, Georgia metro area.
Rowen will include offices, research facilities, public spaces and multi-family residences with an emphasis on agriculture, medicine and the environment. Led by the association Rowen Foundationthe plan is to bring together public institutions and private industries to encourage research to solve future problems and current challenges like the pandemic.
---
READ ALSO: Why the life sciences boom is not in danger of collapsing
---
"We are planning research on food sources, medical treatments, vaccines, climate change, renewable resources, urban ecology, etc. This includes the countless enabling technologies that fuel innovation in these areas, such as robotics, artificial intelligence, advanced manufacturing, biotechnology. and microelectronics," said a spokesperson for Rowen Commercial Real Estate Manager.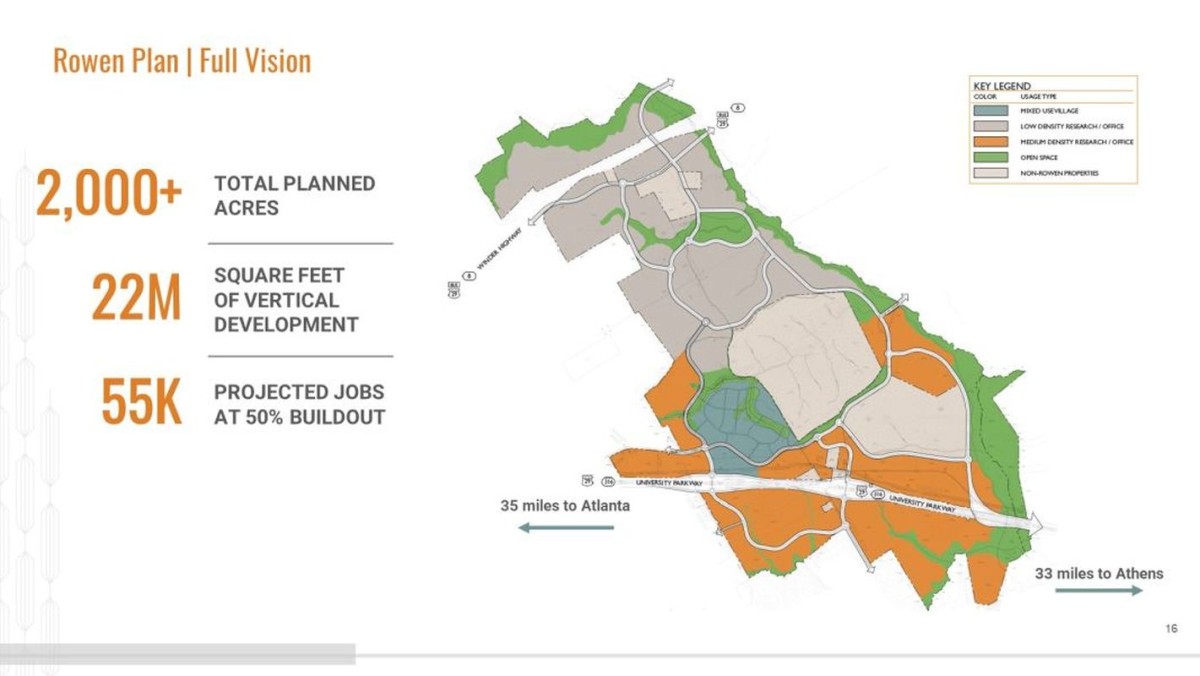 The massive undertaking was unveiled in August 2020. Gwinnett County officials are supporting the project until it becomes self-sustaining and have agreed to invest over $70 million to date. In April 2021, the county agreed to spend $125 million to expand sewer and water services and trails to serve Rowen and other parts of eastern Gwinnett County. This work should start in September. Rowen's own infrastructure project is expected to cost $25 million and will begin in October. Work on roads, trails and utilities within the property will take approximately 12-18 months.
Rowen plans to open its Convergence Center, a building that will house the Rowen Foundation and provide meeting and collaboration spaces for higher education partners and other community members, in late 2023 or early 2024. D The other development sites will be available at the end of 2023 as well, but the first vertical construction will depend on ongoing recruitment.
Impact on region, state
Construction costs for the project are expected to reach $1.1 billion by 2035, $3.4 billion by 2050, and nearly $7 billion by full construction. Rowen is estimated to generate $3.8 billion in economic activity by 2035, $6.6 billion by 2050, and $11.3 billion in full construction. Planners expect 18,500 jobs to be created by 2035, 55,000 by 2050, and 80,000 to 100,000 from full construction.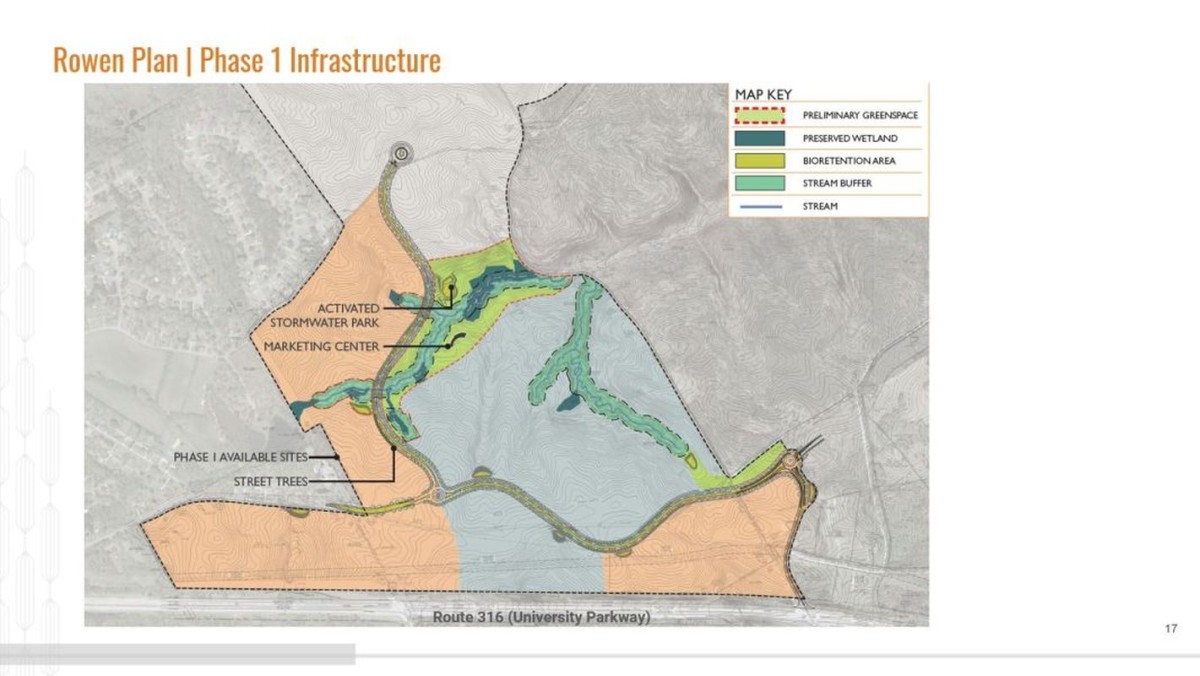 Rowen executives are working with the Georgia Department of State for Economic Development and have several prospects to locate at the site, which is located along Highway 316 near Dacula, Georgia. more than 50 research and educational institutions. The site is also close to Hartsfield-Jackson International Airport and Interstate 85. It is equidistant from Atlanta, Athens, Georgia, and Gainesville, Georgia, which offer one of the main -the most educated and diverse workforce in the country.
"We have seen interest from companies representing a variety of fields that would require office space as well as lab, technology and prototyping facilities," the spokesperson said. "We would also like to see formal links between the companies we recruit and our universities in ways that foster opportunities for experiential learning, speeding up the market and commercialization of research."
The Rowen Foundation, led by Chairman Mason Ailstock, who previously served as COO at Research Triangle Park in North Carolina, plans to establish new global best practices for sustainable zero-emissions strategies during development phases. and operating Rowen. The plan is to weave natural beauty into every element of the design to create an unforgettable sense of place. Much of the heavily forested site will be left in its natural state.