PropertyShark has compiled the best deals in town for the area.
184-10 Jamaica Avenue, Queens
Selling price: $73,500,000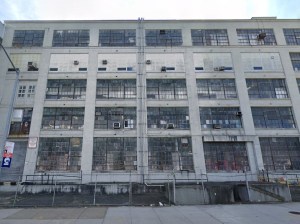 KABR Group acquired the 226,605 square foot building along with 184-60 Jamaica Ave. adjacent totaling 287,240 square feet in Hollis. A joint venture between Madison Realty Capital and Artemis Real Estate Partners sold the two five-story industrial structures. KKR facilitated the sale with a $55.3 million acquisition loan. Built a decade apart in the early 1900s, the buildings have an office segment totaling 49,917 square feet.
120 E. 144 St., Bronx
Selling price: $41,500,000
Tori Realty Corp. sold the 82,956 square foot Mott Haven warehouse to the Beitel Group. The buyer secured a $29 million acquisition loan issued by Bridge City Funding. On the 44,541 square foot land, Beitel Group plans to develop a 13-story residential tower totaling 470 units. The property will also include a closed car park with 155 spaces.
121 Hausman Street, Brooklyn
Selling price: $24,000,000
An entity affiliated with Titan Industrial Services Corp. acquired the three-building industrial complex totaling 70,828 square feet in Greenpoint. Signature Bank facilitated the sale with a financing package of $15.6 million. The one-story buildings were completed in 1931 and rehabilitated in 1984. The property includes 11 commercial units and a 12,849 square foot garage.
1042 Atlantic Avenue, Brooklyn
Selling price: $14,000,000
A partnership between Y&T Development and EMP Capital acquired the 24,000 square foot industrial building along with 1034 Atlantic Ave. covering 3,915 square feet in Prospect Heights. The new owners plan to develop a residential building on the adjacent lots. According to Brooklyn PaperIn early May, the New York City Council approved the plan, which calls for 35% of the total number of apartments to be reserved for residents earning between 40% and 80% of the region's median income.
45-36 21st Street, Queens
Selling price: $10,000,000
Hutzler Manufacturing Company Inc. has sold the 6,025 square foot warehouse at Hunters Point. At the same time, the buyer also acquired an office building at 45-28 21st St. for $4.2 million, completing PropertyShark's large office deals for April. Signature Bank provided a $7.1 million acquisition loan for the portfolio of two properties.