The industrial sector continues to outperform other real estate categories, despite the much-discussed imbalance between supply and demand. According to CommercialEdge's June 2022 National Industry Report, the average industry vacancy rate was 4.7%, compared to 5.7% in the June 2021 report. investment remain robust. In May, 657 million square feet of space was under construction, representing 3.8% of existing inventory. Sales of industrial assets totaled $31.2 billion through May, up 72% from the same period of 2021.
Even in this buoyant market, where landlords generally have the upper hand, property managers are not without challenges. commercial real estate director takes stock of the most influential trends and the most effective strategies for success.
Plan ahead
"Flexibility" continues to be a watchword for industrial leasing as well as other asset classes. Industrial property managers need to plan for changing tenant needs and property upgrades.
"It's imperative that contractors are aligned before a tenant leaves with locked-in prices to maximize value," said Shelly Drakes, executive vice president at Dalfen Industrial. Some of the biggest issues: rising material costs, finding quality vendors and employees, and tenant demands for short turnaround times for vacant space.
"All of this is influenced by the supply chain disruption and the COVID shutdown," Drakes added. "Due to the disruption, some customers now want to secure more space than is currently needed to store excess inventory needed for changes in demand."
But developing a strategic plan that ensures quality for tenants and high performance of buildings will keep properties running smoothly and lead to fewer obstacles, even in the face of uncertain conditions.
Find the right fit
Attracting potential tenants may not seem like a lot of effort in times of high demand. But that doesn't reduce the need for fundamental best practices. Managers should still perform their usual due diligence and carefully identify potential occupants.
"You really need to understand the building you're managing, the uses that surround the property, and what the municipality allows," said Victoria Knudson, partner and national property management leader at Flow real estate partners. "Having a good grasp of the business is key."
In most cases, property managers have the influence and responsibility to evaluate a business to determine if it is suitable for a property. In multi-tenant properties, a key consideration is potential conflicts between neighboring occupants in terms of access, operation, or other issues. As Knudson points out, managers must also ensure that property uses comply with state and local regulations.
"Many factors come into play when (we are looking for) the right tenant for a particular space," Knudson recounted. "We are looking for product-specific users (industrial users for industrial real estate), property zoning including parking ratios, and overall demographics for logistics."
Marketing and incentives play a key role in Stream's strategies to attract desirable tenants to industrial properties. Even in the one-owner market, it can be attractive to offer new market entrants and start-ups a short-term lease on smaller spaces with options for expansion. Establishing this relationship with the tenant can not only fill the space, but also start a long-term productive relationship. "As the business grows, you can increase rates and help them transition to a larger site that you manage," Knudson observed.
In addition to keeping abreast of the market and available space locally, managers should use brokers to find tenants and cultivate local relationships. This will ease the burden on property managers and streamline the rental process when vacancies arise.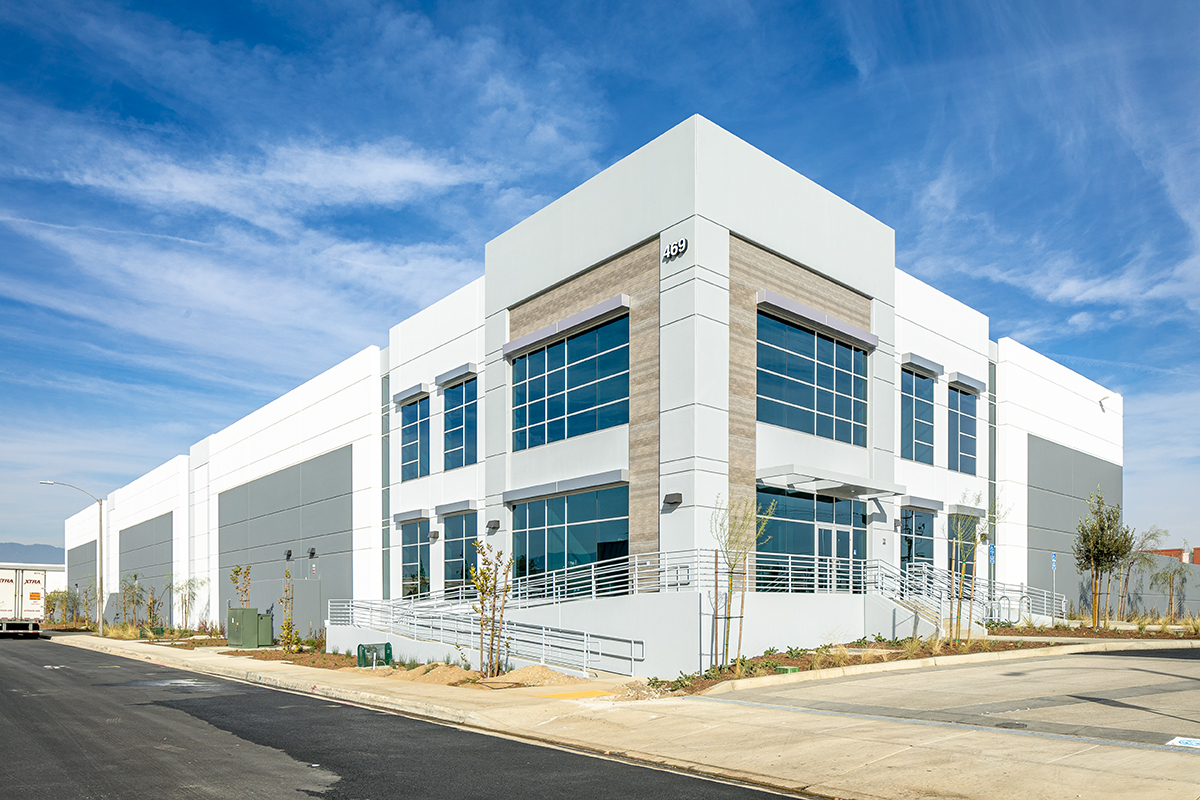 Respond to the request
Industrial gives the office sector a run for its money for innovation and providing what tenants are looking for. The relationship between property managers and tenants is changing, with managers taking on more responsibility for key operations.
This trend also points to another crucial challenge: the hunt for talent. Attracting and retaining managers with the necessary skills and experience is likely an even more difficult hurdle today than three years ago, as professionals in most industries have more options than before the pandemic.
"The biggest challenge we see with industrial property management is having a manager who is fully conversant with tenant relations, capital maintenance and upkeep, and the operating finances of the property," said Ted Evans, director of asset management at Dedeaux properties. "Very often a manager will be very good at one or two of these elements, but finding a manager who can master all three can be a challenge."
In the past, industrial tenants were primarily concerned with issues such as high ceilings and proximity to highways. Features like LED lighting, Early Suppression Fast Response fire suppression systems, and large overhead doors are always a necessity, but today's tenants want more. New priorities include aesthetic spaces, premium office interior finishes and exterior features that could easily be found in a new office development.
Adapting other forward-thinking features is also part of the new property management protocol. A tenant at a Dedeaux property in Fontana, Calif., requested the installation of electric vehicle charging stations to service his trucks. Dedeaux worked with the tenant to ensure the property received enough electricity to service the maximum allowed number of charging stations.
This addition has both long-term and short-term benefits. "While installing the EV charging stations directly helps the tenant in operating their business," Evans noted, "it also indirectly increases the marketability of the property, as future tenants will have access to these charging stations".
Durability and maintenance
More and more tenants are becoming aware of the environmental impact of their activities and how ESG and sustainable practices are implemented in their spaces and by their landlords. Top priorities include reducing energy consumption, using greener products, and finding spaces that make these initiatives easier to track and more effective.
"As property managers, we are focused on how our properties can positively impact the environment as well as implementing social initiatives designated by our clients," said Debra Bonebrake, President of Property Management. industrial property at JLL.
Property managers and tenants share more responsibility for maintenance and place more emphasis on it during the tenancy. In many single-tenant assets, the landlord might be more willing to give the tenant responsibility for maintaining the property, outside of major structural issues such as roofs, walls, foundations, and windows.
For large tenants, however, the property managers themselves may be in a better position to handle service contracts such as landscaping., safety or HVAC. With their background, marketing experience and contacts with suppliers, managers are probably in a better position to get more competitive pricing. As long as contractors are licensed and insured, this approach is unlikely to cause problems.
At any time, managers can intervene if contract requirements are not met. The trade-off is that property managers will be more active. They will likely need to spend more time with the asset to ensure it maintains its appearance and communicate this expectation to the tenant.